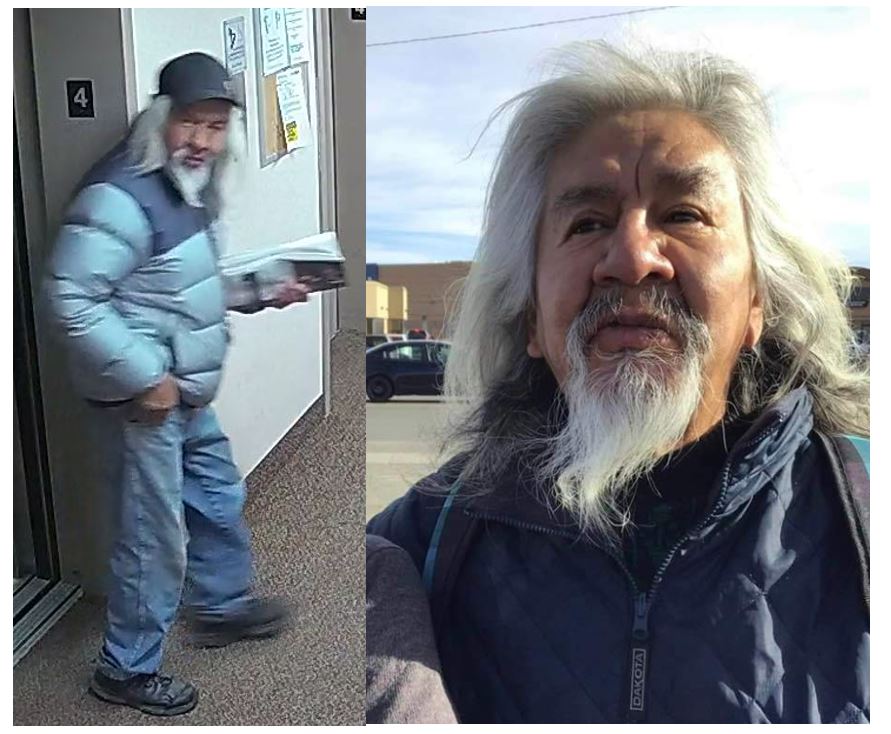 The Thunder Bay Police Service is renewing its request for public assistance as the search for missing person Joseph Alexander LAWSON, 65, continues.

Commonly referred to as Alex or AJ, the last known confirmed sighting was on Nov. 27, 2022 in the 200 block of Madeline Street. Investigators have received numerous reports of more recent sightings throughout the city that have been, and continue to be, investigated. However, to date, no other sighting has been confirmed since Nov. 27.

Investigators continue to follow up on tips and the case remains ongoing. The public is urged to come forward with any information they may have.

Alex is described as an Indigenous man standing about 5'6" tall with a medium build. He has long and straight grey hair, brown eyes, and usually sports facial hair.

He was last seen wearing a black baseball cap, a light-coloured North Face puffer jacket with a dark upper area, blue jeans and black shoes.

The Thunder Bay Police Service would like to offer thanks to members of the OPP who assisted our officers in conducting recent grid searches. We would also like to offer thanks to the volunteers who continue to conduct searches and offer support to Alex's family.

If you have any information about the whereabouts of Alex, please contact police at (807) 684-1200. You can submit tips anonymously through Crime Stoppers at 1-800-222-8477, online at www.p3tips.com.