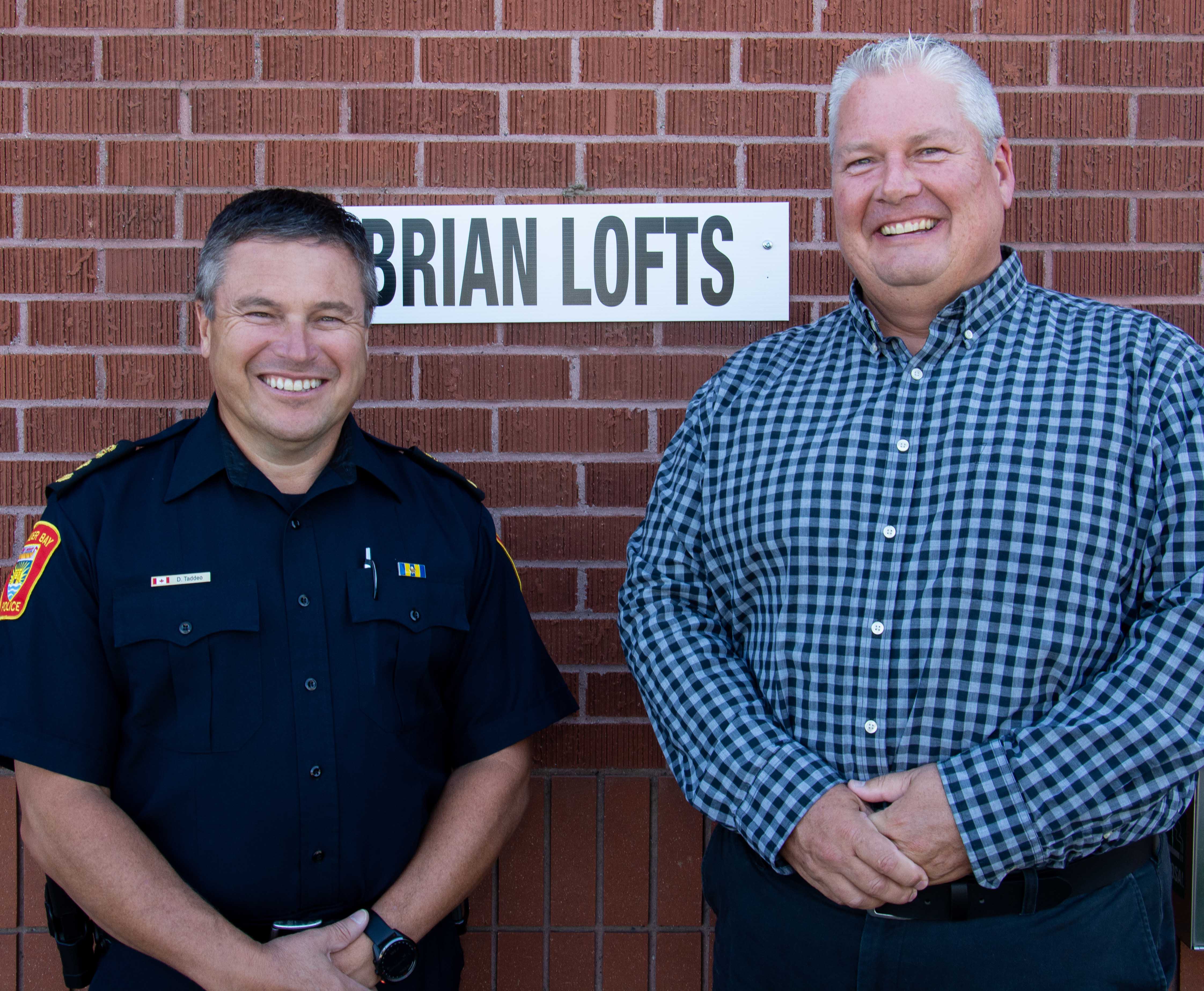 The Thunder Bay Police Association and Senior Administration have partnered on new employee recognition program. Each month, a sworn and civilian member of the service will be chosen by a committee consisting of members of the TBPA Board of Directors and members of the TBPS senior administration.
The committee is looking for members who stand out for a variety of reasons. Whether it's promoting a positive workplace, being part of a noteworthy investigation, being a great person to work with, or being a good ambassador of the service in the community. All these reasons and more can qualify a member to receive the TBPS Excellence Award (AKA, Employee of the Month).
The first recipients of the monthly Excellence Award are Civilian Member Brian Loft and Primary Response Unit Cst. Jason Nistico.
Brian Lofts (pictured with A/ Chief Dan Taddeo in attached image) is a long-time member of this service and has always been a positive influence in the workplace and a great mentor to a lot of dispatchers working in our communications centre. Since becoming the manager of this unit, he has created a positive working environment where members can feel respected and well treated. He has helped cultivate a healthy work culture that benefits our members.
Jason Nistico (not pictured) is a member of the Primary Response Unit and consistently exhibits qualities of an exceptional officer. He is a Coach Officer, Breath Technician, Acting Jailer and always presents himself in a modest way but is a well-rounded and professional officer the Service can rely on each and every day. He brings to the service a positive attitude, an infectious smile and a "glass-half-full" mentality that is reflected in his work.
Please join us in offering them a very well-deserved congratulations on their achievement.