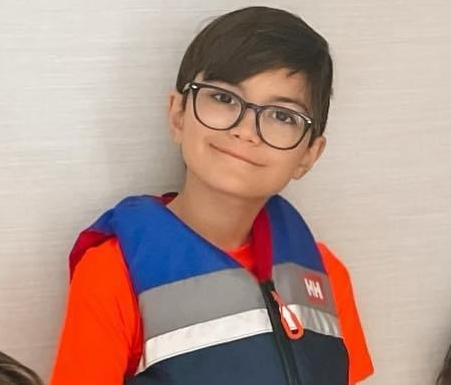 The Thunder Bay Police Service is requesting public assistance in locating abducted child Emerson POULIN, 8.

The child is believed to be with 28-year-old Christopher Daniel POULIN (DOB: 12/14/1994), of Prince Albert, SK. They were last seen at about 11 p.m. on Monday, May 15. The pair could be heading toward Prince Albert, Sask.

Christopher POULIN is described as:

• White
• Standing 5'9" tall
• Weighing 190 pounds
• Shoulder-length bleached blond hair, which he sometimes wears in a ponytail

He was last seen, or is believed to be, wearing:

• Black-rimmed glasses
• White baseball cap
• White shirt
• Grey shorts
• Grey sweater

No vehicle descriptors are available at this time.

Emerson is described as:

• White
• Standing 4' tall
• Weighing 70 pounds
• Thin build
• Brown eyes
• Brown Hair

He was last seen wearing:

• Black-and-red shoes with Velcro straps

A recent photo of Emerson is attached to this release. A photo of Christopher POULIN is also attached.

A warrant is being sought for the arrest of Christopher POULIN on the following charges:

• Fail to Provide Necessities of Life
• Abduction
• Unlawful Confinement
• Breach of Release

If you see Christopher POULIN, please call 911 immediately. Do not approach or confront him. Police are still looking for vehicle descriptors, so if you see Christopher POULIN or have information about the vehicle he is driving, please call 911 to provide detail to police.
Secondary Image