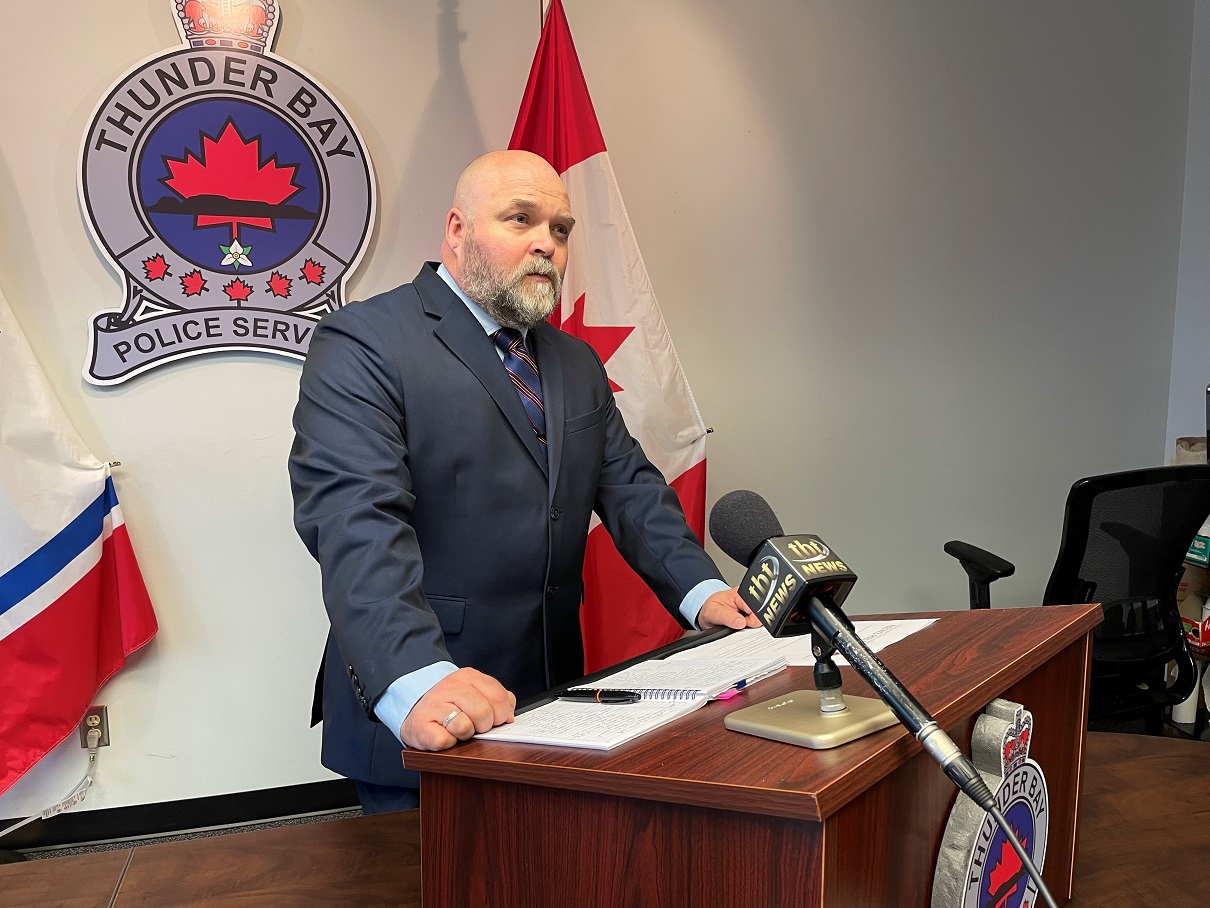 Incident Number
P22039200
The investigation continues into the May 15, 2022, Pearl Street shooting incident which resulted in the death of a 41-year-old Thunder Bay man.
A post-mortem examination has been completed, and police have since released the scene.
Members of the TBPS's Major Crimes and Forensics Identification Units remain involved in the ongoing investigation, which to-date has led to the arrest of:
• Jamie OSMAR (1977/11/03) of Thunder Bay for: First-Degree Murder, and Breach of Recognizance
• James Howard HALVERSON (1972/09/24), of Thunder Bay for: First-Degree Murder, Breach of Undertaking
A third suspect remains at large.
The victim has been identified as James CHAPAIS, 41, of Thunder Bay.
If you have any information that could assist investigators, please call police at (807) 684-1200. You can submit tips anonymously through Crime Stoppers at 1-800-222-8477, online at www.p3tips.com/273.