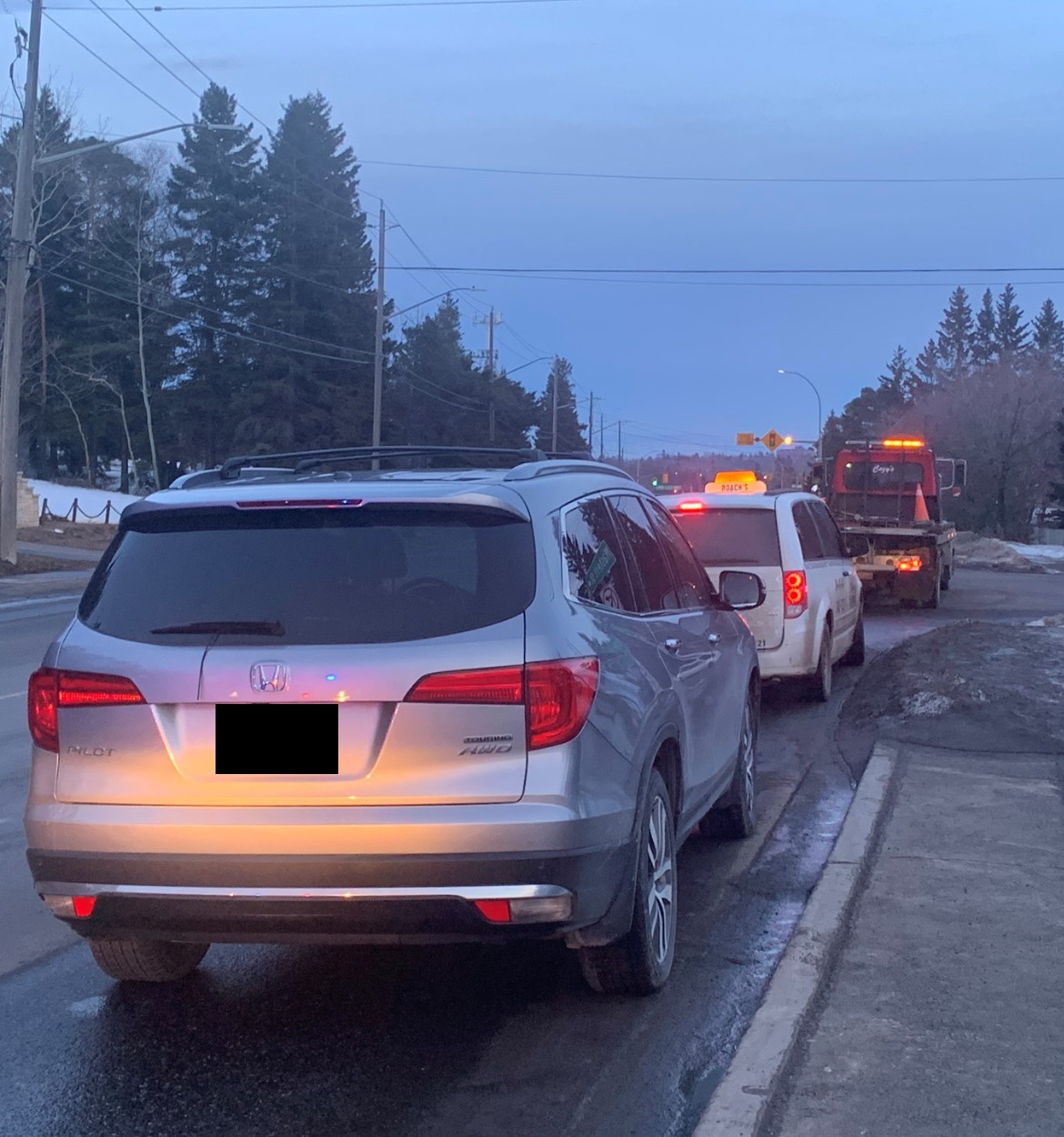 Running late?
Just remember that driving too fast probably isn't going to fix your problem. In fact, you may end up a lot later than expected. It may also end up costing you a lot more too.
A 41-year-old Sioux Lookout woman learned that lesson recently.
She was driving along Dawson Road while Thunder Bay Police Service Traffic Unit officers were conducting passenger and commercial vehicle enforcement. She was subsequently clocked traveling at 93 km/h on a roadways with a posted maximum speed limit of 50 km/h.
This led to a charge of stunt driving and speeding, a tow truck and impound fee for her vehicle and taxi fare to get her on her way.
Various traffic-related issues have been a serious issue along the Dawson Road area. These issues represent serious hazards for the people who live, work, or travel through the area.
The Thunder Bay Police Service will continue to conduct passenger and commercial vehicle enforcement to ensure community safety. Speeding will not be tolerated.
REMEMBER: Motorists travelling at 40 km/h or more km/h over the posted speed limit, where the posted maximum speed limit is 70 km/h or lower, are subject to a 30-day roadside licence suspension, 14-day vehicle impoundment and a future court appearance.
Penalties for stunt driving first offence in Ontario:
Minimum fine – $2,000 and up to $10,000 plus 25% victim surcharge for the first time; mandatory roadside licence suspension for thirty (30) days; driver's licence suspension upon conviction: from 1 to 3 years; mandatory driver improvement course.
We'd like to take this moment to thank all the motorists who drive with care, obey the rules of the road, and ensure they are always sober and distraction-free when operating a motor vehicle.